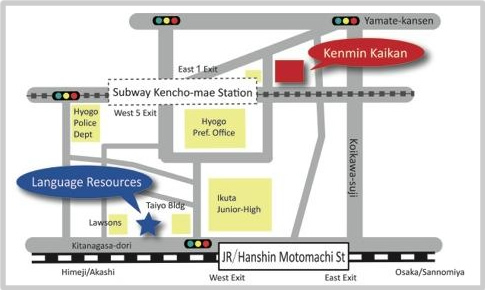 Address

Language Resources Ltd.
Taiyo Bldg 6F., 1-2 Kitanagasa-dori 5-chome,Chuo-ku, Kobe, Japan 650-0012

TEL

Tel: 078-382-0394

Access

The closest stations are JR Motomachi / Hanshin Motomachi.
From the west exit and go up the steps on the north (mountain) side of the tracks - it's literally one minute on foot.
Or, from Kencho-mae station on the subway, two to three minutes south of the station.